This committee was elected in June 2016. Over the past three years, with the support of everyone, our committee members, have worked very hard with selfless dedication and tremendous efforts. We are getting more and more volunteers and more and more diversities in our activities. The community Centre committee is a united and dedicated team.
First of all, I would like to express my most sincere thanks to all of you. Thank you for your trust in me, for your support over the past three years, and especially to the members of our committee. At the back of each event is detailed planning and selfless dedication. And I'm often the only person in the committee appeared in the public and received honours. In fact, these honours are for everyone, for those committee members and volunteers working hard behind the scene.
The support and help from you is the motivation of my last three years' work. Although I have a full-time job and other commitment, I cherish everyone's trust and the opportunity to do some real work for the community. It is a responsibility as a member of the community and also a great honour for me.
In addition to the support and encouragement of everyone, another important motivation is that I think our efforts and contributions are a very meaningful thing.
We might have all heard some negative comments about the Chinese such as: the Chinese are a dish of loose sand, unwilling to stand for the community, lack of community spirit and so on. These should not be the image of our new generation of Chinese. We should change the traditional images! We are confident, united and willing to serve our communities voluntarily. We not only integrate into the mainstream society, we also want to become the backbone of mainstream society; We not only are also familiar with other cultures and absorbing the essence of other cultures, we are also familiar with our own culture,maintain and carry forward our cultural traditions. We are also shouldering the responsibility of objective, accurate, three-dimensional and vivid introduction to our traditions and culture to our next generation and other communities to enhance mutual understanding and appreciation among ethnic groups, and build a harmonious society.
To achieve the targets, we Chinese people should unite, organise, we need more volunteers and more people to stand for the community.
So, I think the community work is very meaningful.
We have done a lot of work in the last three years. I think our greatest achievement is that the Community Centre has become an organisation managed strictly according to the requirements of Charity Commission. It is a democratic, open and transparent organisation. These statements are no longer slogans, they have been deeply embedded in the committee's bone marrow and incorporated into our daily work. We made all our decision democratically. All meetings have minutes and we are an organisation with strict financial policies and public financial accounts.
Every decision in our community is determined by a majority of votes of the members of the Executive Committee present. The Chairman's only privilege is casting vote when equality of votes. I can tell you that I did use it once. However, although we had different opinions on that decision, once we had made a decision, we put aside the difference and were happily implement it together.
Another important achievement is the expansion of the influence of the Chinese community. Our activities are aimed at the whole society. Our committee members, volunteers and members are not limited to the Chinese. Our event venue has expanded from mainly indoor venues for Chinese to Parker's Piece, Jesus Green, Lammas Land, Milton County Park, Corn Exchange and Guildhall etc.to the audience of the whole society. Our activities are often reported by the medias. Participants of our events covered a wide range of the society. Cambridge Chinese Community Centre has become a part of Cambridge. Each year, our Centre is also invited to participate in various events organised by other associations across the UK. Out activities were participated by renowned academics, entrepreneurs and celebrities. Last year, the representative of the Centre was also elected as an overseas member of the 10th Committee of the All-China Federation of Returned Overseas Chinese and was honoured to be one of the 11 representatives of the United Kingdom. The year before, the British Prime Minister was also invited to attend the Spring Festival reception at 10 Downing Street.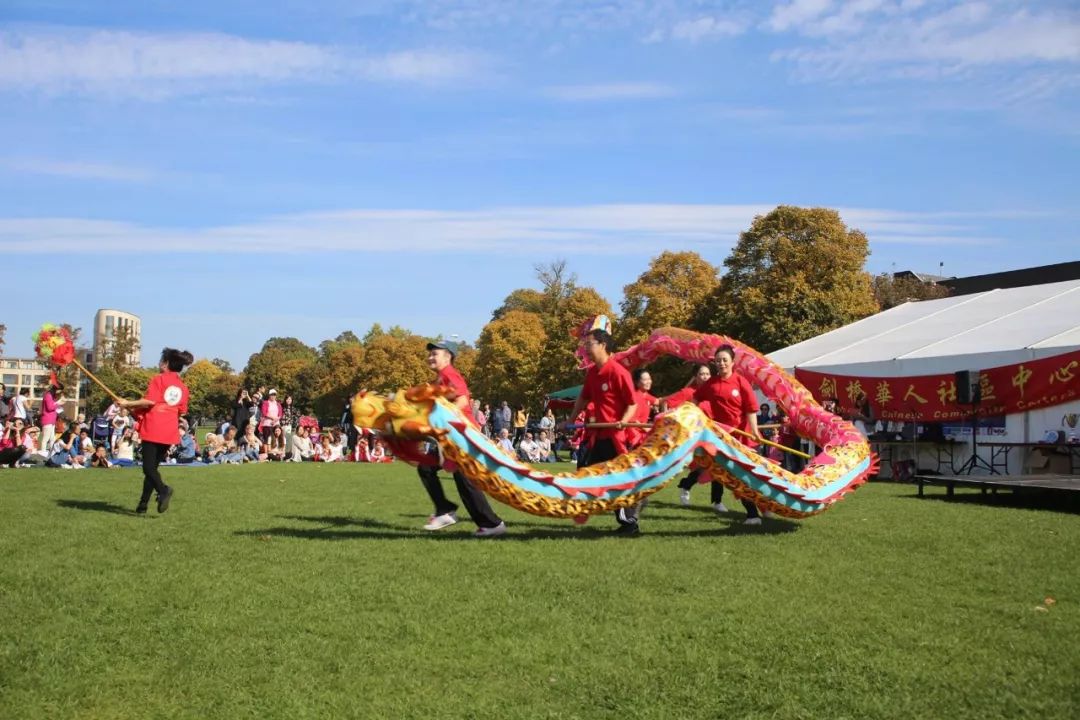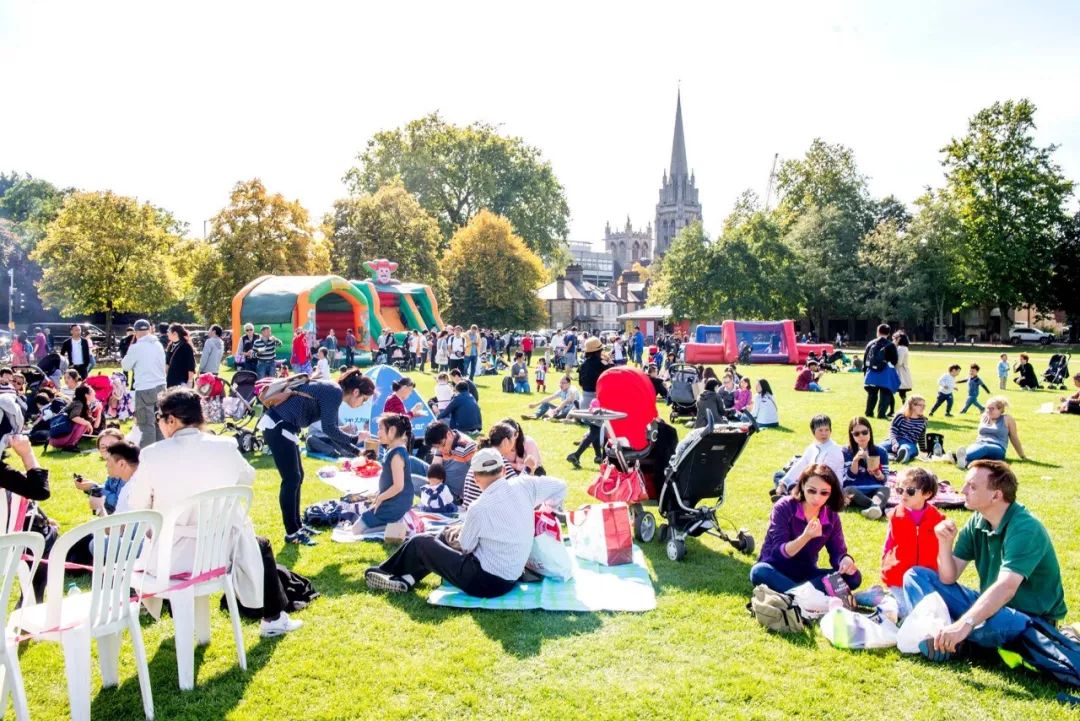 2017 Mid-Autumn Festival Celebration Parker's Piece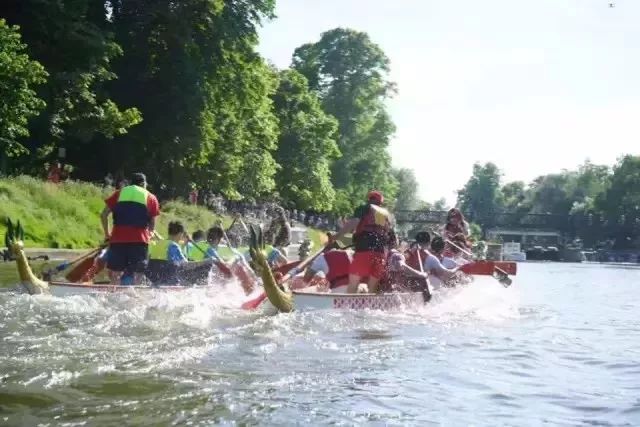 2017 Jesus Green Dragon Boat Festival
2018 Milton County Park Mid-Autumn BBQ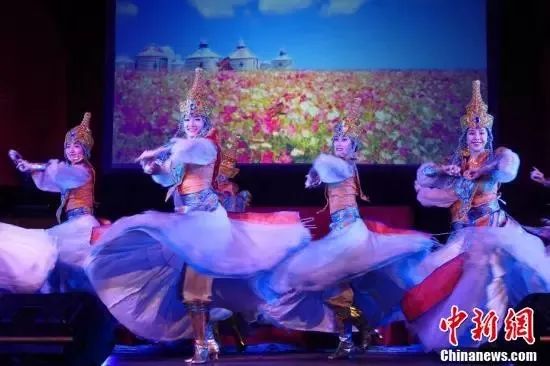 2018 Overseas Chinese Office performs at Cambridge City Hall
What I should mention is the increase of the number of volunteers in each activity with the increase in the scale of our activities. For example, this year's Spring Festival Celebration, we had more than 140 volunteers. Sponsorship organisations and the number of sponsors were also increasing. This allows us to carry out large-scale events, most of which are free or symbolically for very little money. To be able to do this, first is the dedication of the vast number of volunteers, second is the support of sponsors.
Our committee carried on activities based on the objects of our Community Centre. What are the objects of a Community Centre?
When Cambridge Chinese Community Centre was founded in 1997, the object was one sentence:as said in our logo: mutual assistance, mutual benefit, respect for the old and the young. Our objects are:
To promote the benefit of the community of Cambridge, particularly but not exclusively the Chinese community, by associating together the Chinese people and the local authorities and other organisations in a common effort to relieve poverty and sickness, advance education, promote racial harmony and provide facilities for recreation and leisure-time occupation with the object of improving the conditions of life of the said community.We use our unique advantage to connect the people, enterprises and governments of China and the UK, and to contribute to the Sino-British friendship, economic development and cultural exchanges between the two countries.
Now, on behalf of the Committee, I would like to briefly summarise our three years of work. I find this summary difficult. Because in the past three years, many of us have done a lot of work in obscurity, some of which I will mentioned, and many of which I couldn't mention. It is not because they are not important, but really there are too many things happened, too many people have involved and it is impossible to include all these details in the summary.
Daily activities
The community centre runs activities every week except holidays. The workload is very large. Weekly events are organised mainly in two venues. One is every Sunday from 11am to 5p.m. at Trumpington Meadows School and the other every Saturday at Mayfield School.
What activities are they?
1.1 Get together
Every Sunday from 11 a.m. to 5 p.m. The purpose of this event is to provide you with a place to go out and meet new people, communicate with each other, help each other, exchange information, exercise, and chat and entertainment. Cambridge City Council also provided us with a table tennis table, people can come to play. The Centre provides free snacks and tea. There are also mahjong, poker, chess and chess that can entertain members.
1.2 Tai Chi, Tai Chi Sword and Tai Chi Fan exercise. The popular exercise has attracted people from different ethnic groups.
Our Tai Chi exercise is divided into two classes for beginner and intermediate. The beginner class is Yang Tai Chi (8 and 24), taught by Mr. Zeng Masheng, and the intermediate class is the Yang Tai Chi 42 type, taught by Mr. Zhang Heyou. Tai Chi Sword is taught by Mr. Zhang Heyou. Both teachers have been working tirelessly for three years to provide free services to everyone.
1.3 Adult Dance
The Central Dance Team is a beautiful scenery at the Chinese Community Centre in Cambridge. They have performed not only at many events in Cambridge, but also throughout the UK. Over the past three years, nearly 20 paid and unpaid performances have been performed. There are now two classes: one is a folk dance (12 people) and one is a street dance (10 people).
1.4 Children Dance
Our children's dance team has been taught by Bingrong Meng since its inception, helped by Julie. With the strong support of parents, the children of the dance class took part in the Dragon Boat Festival, Mid-Autumn Festival and Spring Festival and other voluntary performances. The dance class does not get children trained, but also promote the inheritance of Chinese culture. We would like to thank parents in particular for their support here.
1.5 Children Library
The Children's Library of the Community Centre was established on November 22, 2015. The Community Centre has given out more than 700 pounds as a start-up fund. In order to give children more and better books, Beijing Foreign language and Research Press has donated us more than 300 carefully selected children's books with a wide range of subjects and suitable for the needs of children at all stages.
1.6 Children Classes
Children's classes are organised by our Education department. The department is headed by Ms. Yang Zonghui. Because each semester time is quite short, only about two months, so they need frequently do booking classroom, enrolment, fee payment, teacher interview, screening, teaching communication, maintenance, fee settlement and textbook booking and other work. Handling those matters took a lot of work.
To start a new class, we check that 1. requirements from parents; 2 there are suitable teachers; 3 enough students to cover the costs of teachers and classrooms. This consideration applies to all our events. It is to meet the needs of our members and provide them with the best services possible. We are not aiming for profits and all incomes are transparent and open to be checked. The members of our education department are volunteers and do not have any subsidies. The fees received are used to pay teachers' salaries, rental fees, teaching materials and utensils, and some food for children and parents.
From 2016 to 2019, our Centre held Chinese classes, art classes, go classes and more for children in the community. For the art class we total have 321 students over 3 years. The Chinese courses in Trumpington and Cherry Hinton sites have 78 applicants over three years. We have also one semester of Go courses for 12 Go enthusiasts. In our Mayfield site we have 227 attendances in Chinese classes, 220 in art classes and 84 in beginning Chinese classes.
1.7 Adult Yoga. We also run adult yoga classes in our Mayfield site. 114 people signed up for the course.
2 Travel activities
Our Tourism Department has successfully organised several trips:
 Lake District 3-Day Trip, 30 people
 YORK valley 2-Day Trip, 25 people
 SANDRINGHAM HOUSE day trip, about 50 people
 South-end-ON-SEA day trip,about 55 people
 GREAT YARMOUTH day trip,about 60 people
 Warwick castle and Shakespeare home day trip,55 people
 Watch "WICKED" London day trip,45 people
 SNOWDONIA 3-Day Trip, 15 people
Since 2016, our trips have attracted about 340 participants and enriched their lives and helped to bring the community together.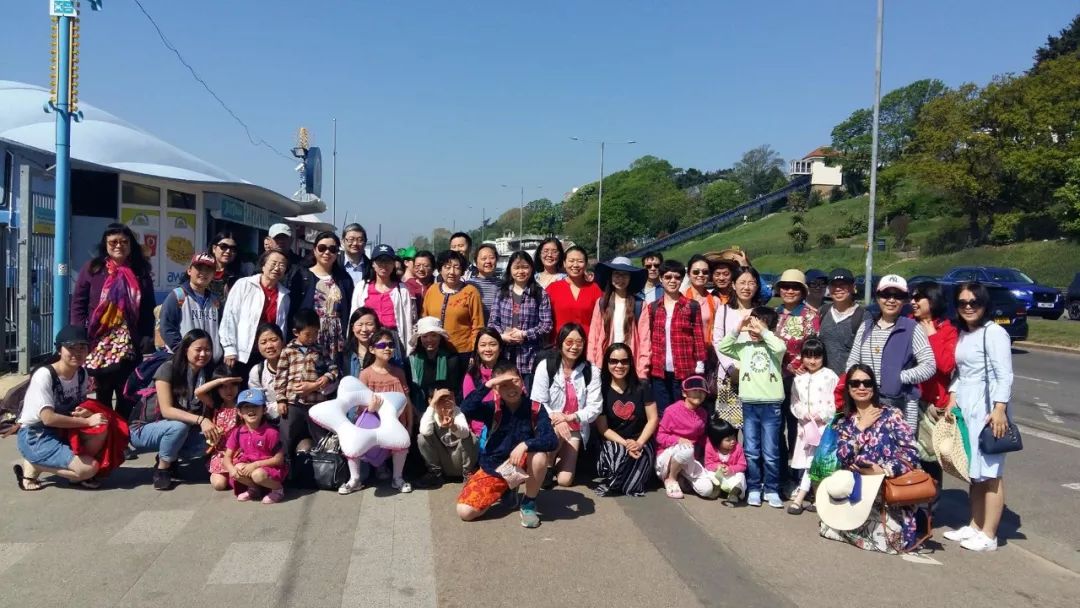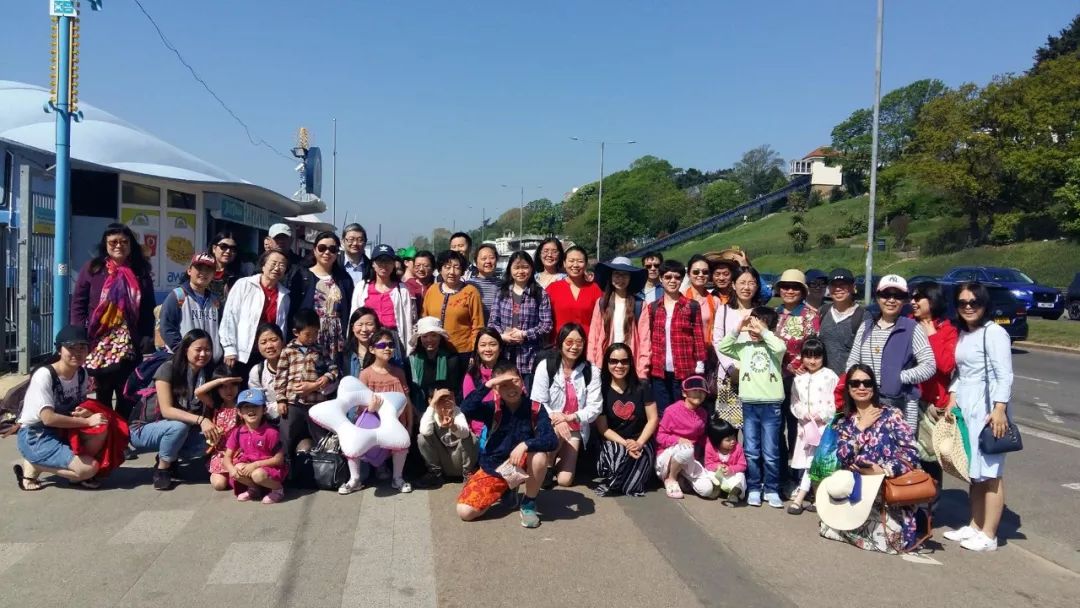 3. Activities for elders
The community centre provides a free venue for elderly Chinese friends to meet weekly. The venue brings a lot of convenience and fun to their lives. We have carried out a number of activities for elderly friends, including chess, table tennis, Tai chi, QiGong, singing, dancing, yoga, English corner and tourism activities.
The trips specially organised for them includes:
 London day trip in December 2016
 Blenheim Palace day trip in 2017
 Windsor Castle in 2018
These trips were all subsidised by the Centre. Thanks to Mr Ju Donglin, Mr Yao Shaoning and Ms Jian Chunmei for their efforts.
In 2019 Spring Festival we have given the rice donated by the Winners Chinese grocery shop. Every quarterly we visited elderly care. We also provide free consultation services for elderly. In the community they can enjoy a comprehensive range of supporting services for health consultation, culture and entertainment.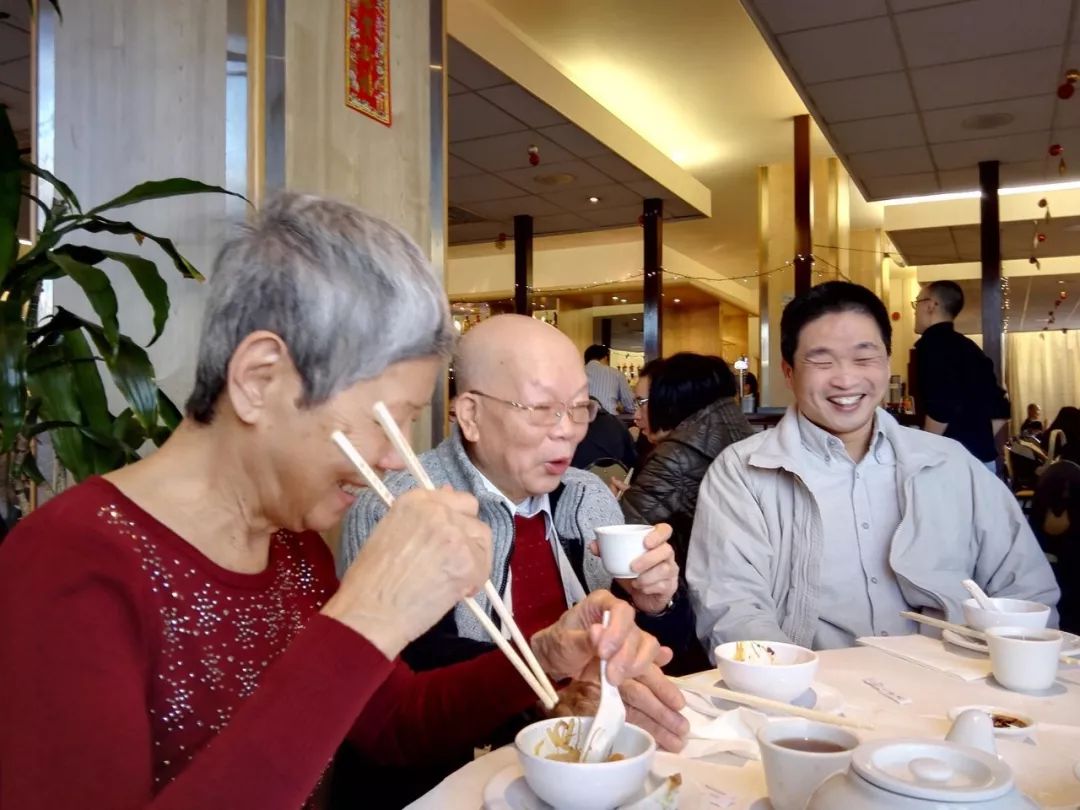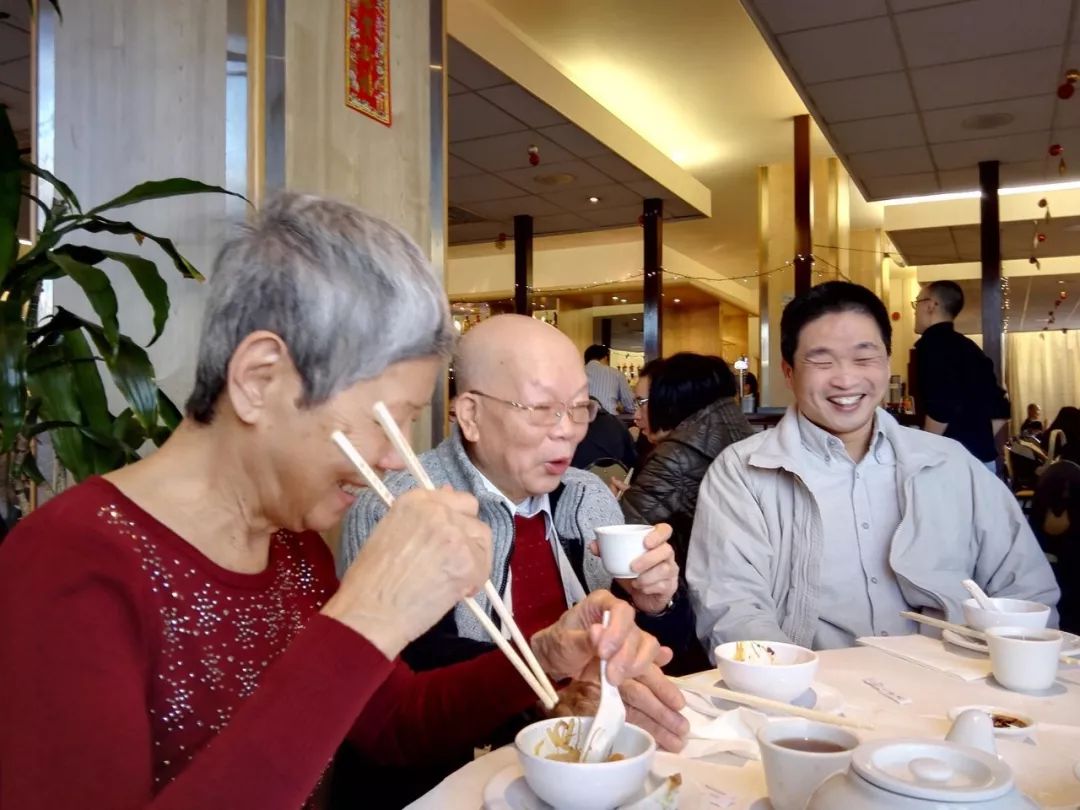 4 Family Learning Festival
Our education department has organised several family learning festivals.
In 2016 Festival we organised 15 learning programs and over 100 people attended the event.
The theme of our 2017 event was time. We reviewed the games children played during 70s. 50s. 90s and 00s. We had 21 projects and attracted over 250 people.
We also organised Easter Fun workshop for children and the workshop attracted 20 children
5 Various Seminars and Workshops
 Ma Chuan Education Holds Lecture on Education of Chinese Family in the UK
 Parent Effectiveness Training
 Co-organised six Chinese Visiting Scholar academic lecturing.
 Bagua Zhang and Self-defence beginner's class
 Listen to a Westerner talking about: Chinese traditional martial art Bagua Zhang and Self-defence
 "National craftsman" Cao Aiqin, talks about ceramic art
 Sheng Xiangyu: Invisible Killer – Air Pollution in Britain and China, Where the Road Is
 "Qigong of Nature" and longevity
 Returned Sharing – Meditation and Inedia
 One Belt and One Road: A Global and European Perspective – Dialogue with former Slovenian President Turk
 British Cultural adaptation and Children Education – Sharing with Chinese Parents
 Chinese Dragon & Lion Dance/Softball Promotion Event
 International Exchange of Traditional Chinese Culture and Intangible Cultural Heritage (Cambridge)
 Fuzhou City Recruiting Talents and Inviting Investment Event
 Dr YANG Mei: Children read classic education
 One of the biggest property developer talking about the new development in Trumpington Meadows Cambridge
 Deng Yaping at the Cambridge Union
 Explore Changing Digital China – Listen to Mr. Zheng Xiangxuan, Vice President of Tencent, Talk About Marketing
 British Antique Furniture Appreciation Knowledge
 Black Holes, Gravitational Waves and the Origin of the Universe
 Vascular and health stoke prevention
 EasterFun Mandarin Workshop
 Cambridge and China in Tomorrow's World
 Cambridge Forum–Enter Ray Lui
 Violin Workshop – Violin Teaching
 Health Knowledge Lecture – How to Use the NHS and Autumn and Winter Health Care Guidelines
 Face-to-face with 'Cambridge Satchel' founder Julie Deane
 Cambridge Forum – Into Baidu, founder of Baidu Li Yanhong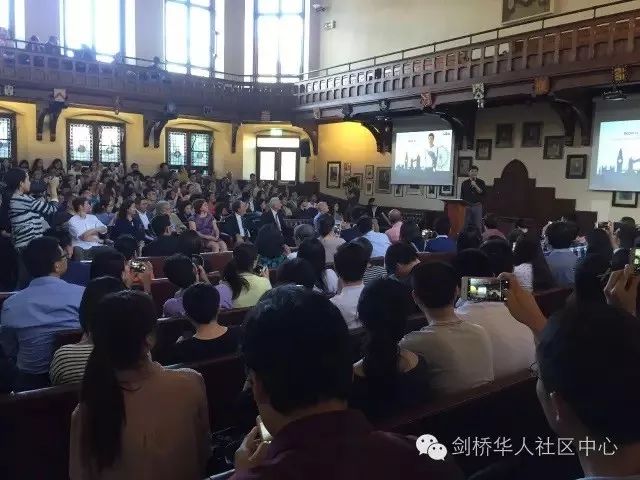 Seminar by Mr Yanhong Li
6 Annual Large Events
6.1 Spring Festival Gala
The annual Gala has become the most important activity for us to enrich our spare time, inherit and publicise our Chinese culture and promote cultural exchanges.
In 2017 Spring Festival we invited a professional troupe from Jiangsu Province together with the famous film actor Lu Liangwei.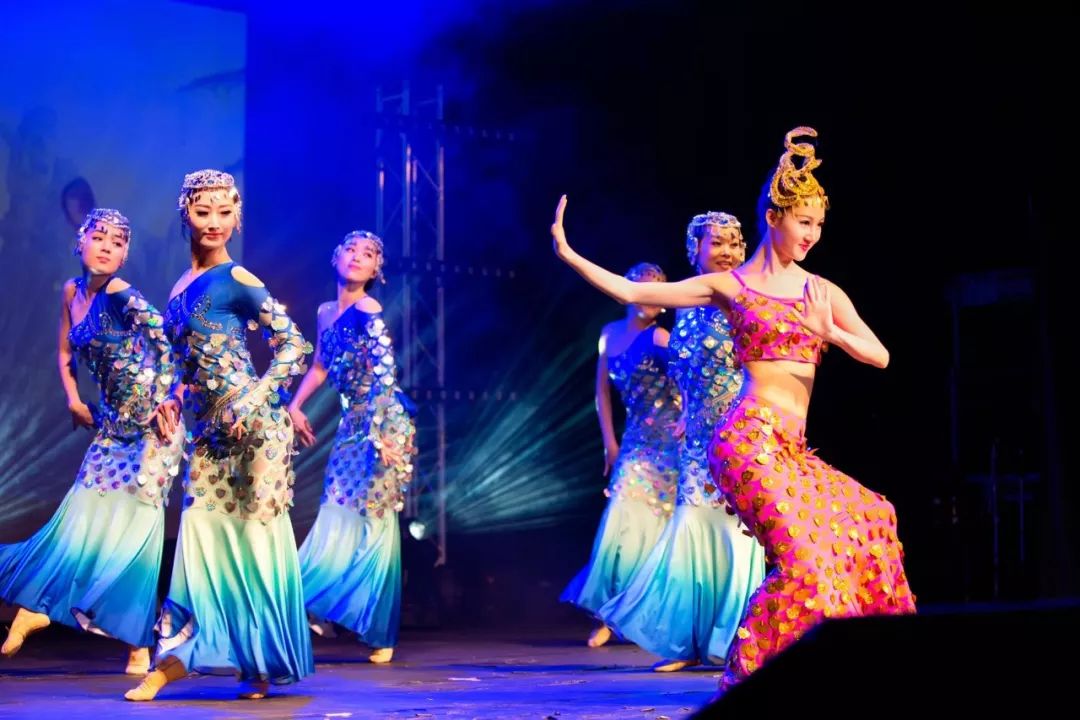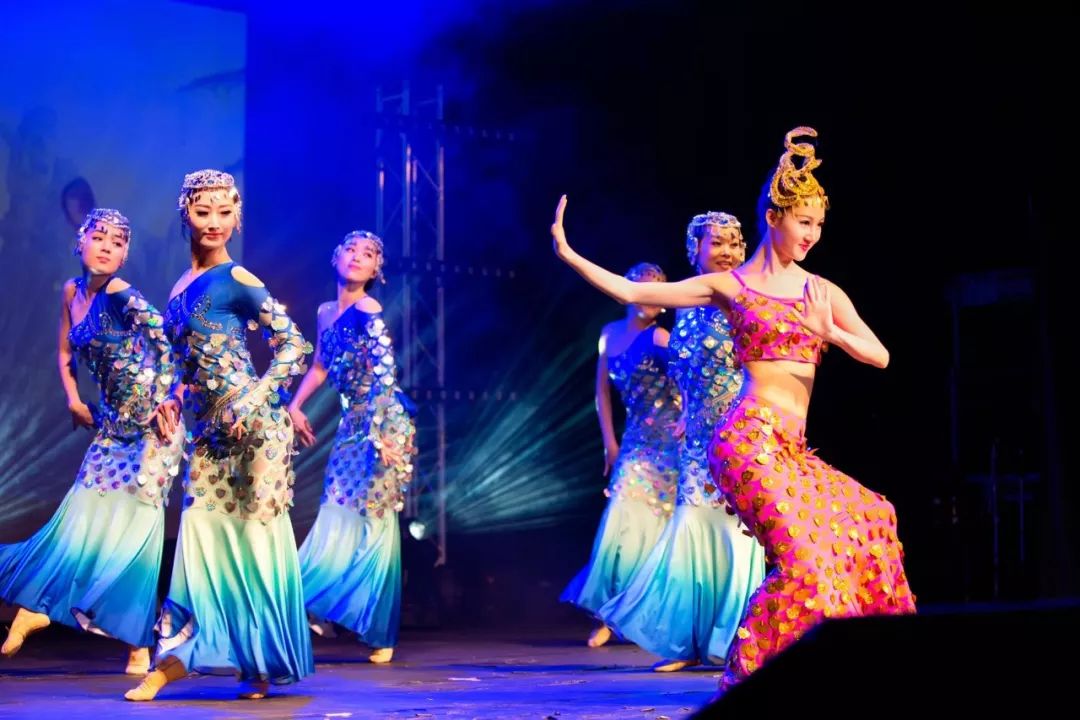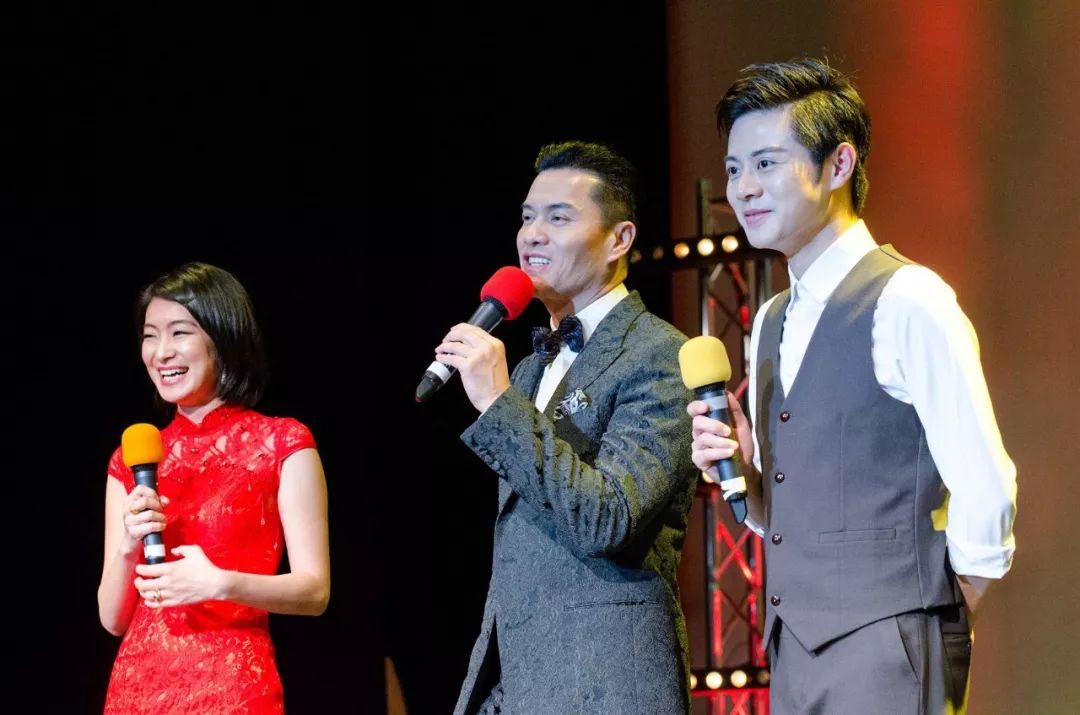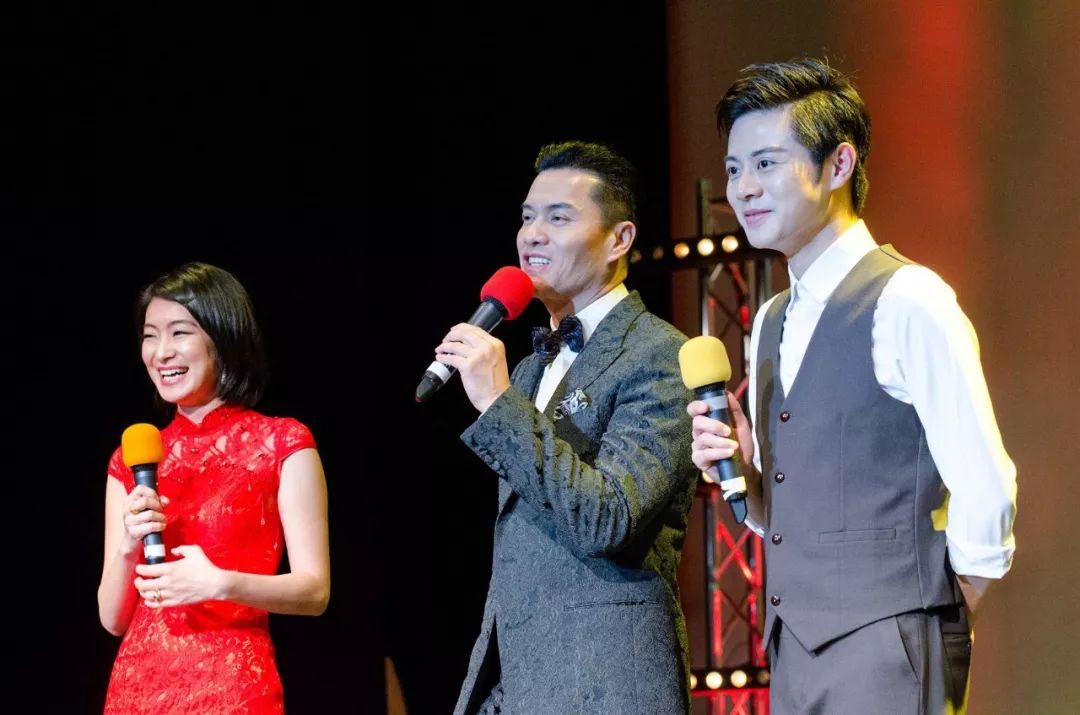 2017 Chinese New Year Celebration
2018 celebration was given by the "Four Seas in the Spring" performance group sent by the China Overseas Chinese Office. The audience were deeply impressed by the superb performance by famous artists from China.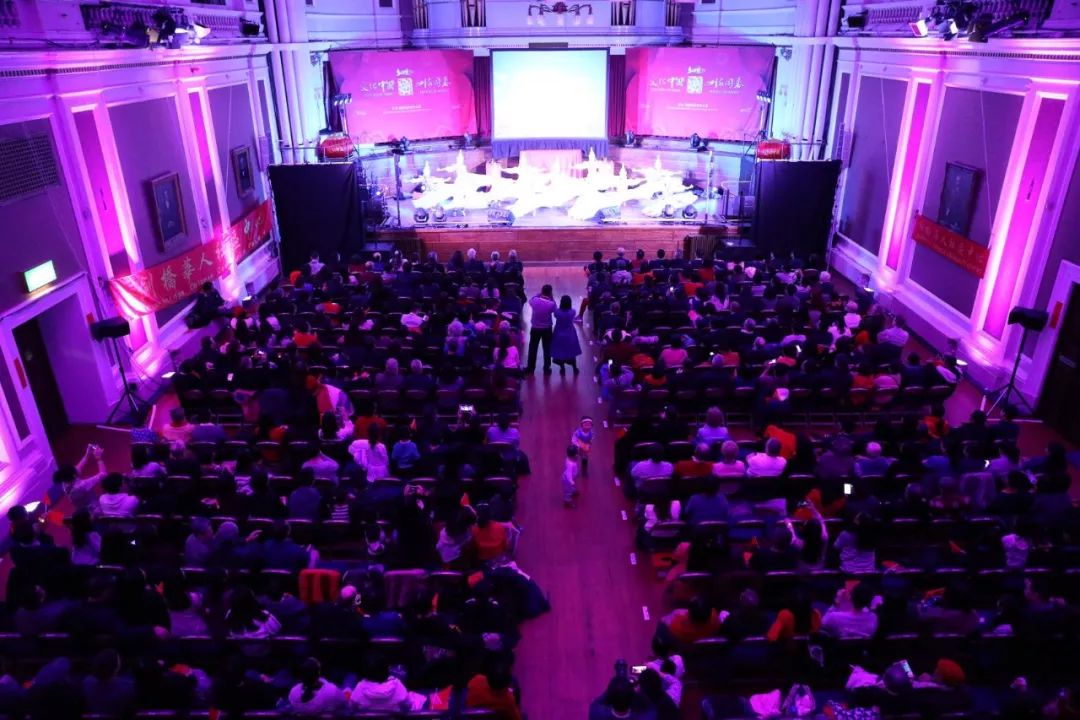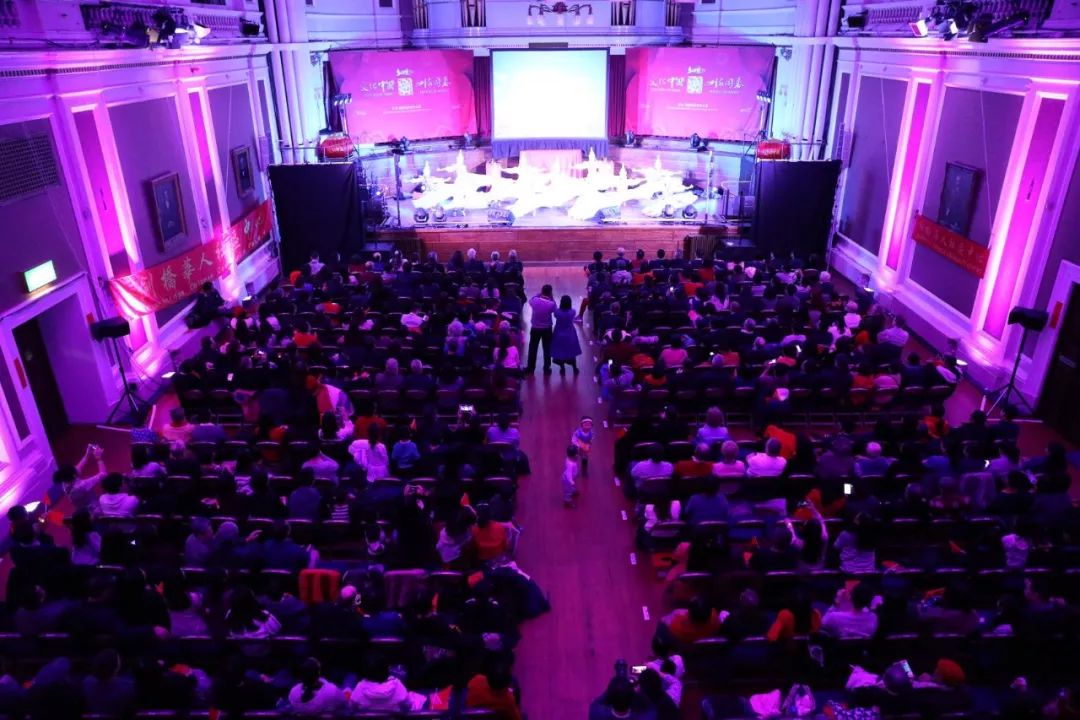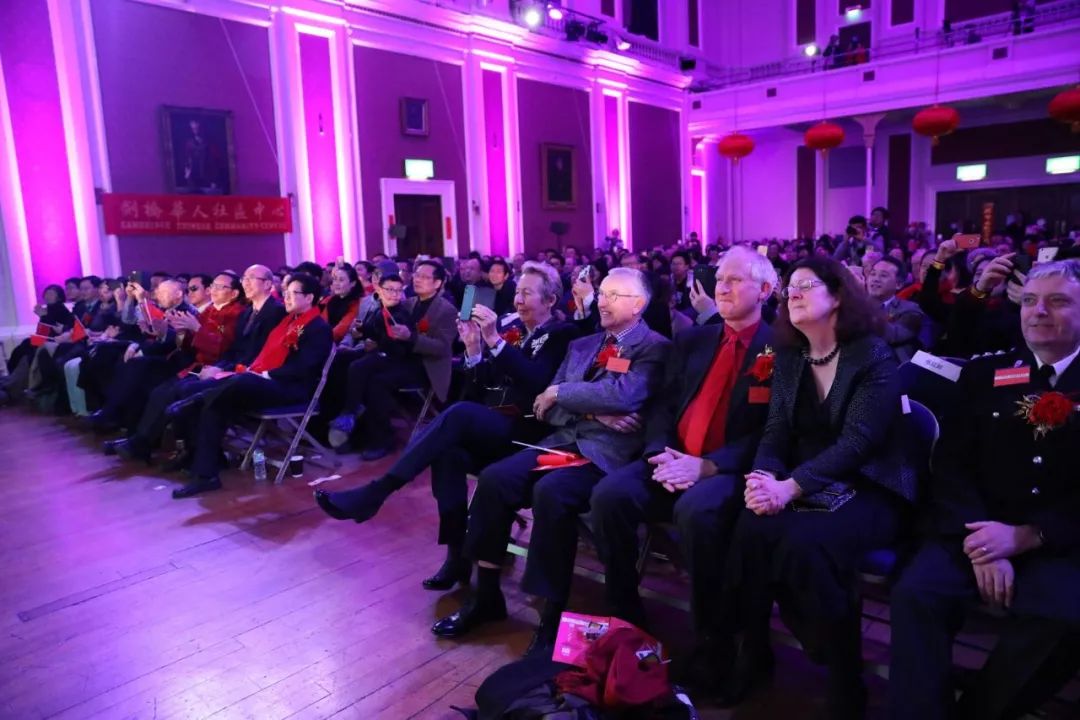 2018, the "four seas with spring" performance. Queen's Representative, Cambridge MP, Mayor, Police Chief, Director of culture of the Overseas Chinese Affairs Office, Secretary of the Railway Arts and Crafts Corps, European President of the European Times, etc.
The 2019 Spring Festival Celebration was an innovative attempt for us. In addition to the traditional performances we have added a new element – temple fair. 2019 Spring Festival Celebration was not limited to just performance. We have used the opportunity carrying out a series of introduction on the Spring Festival traditions. Under the leadership of The Minister of Education department, Ms Yang Zonghui, the media group published a total of 17 original articles and made important contributions to the promotion of the Spring Festival and Temple Fair. The celebration was the most-attended celebration, the most volunteers involved, the best-scored celebration from the audience and merchants.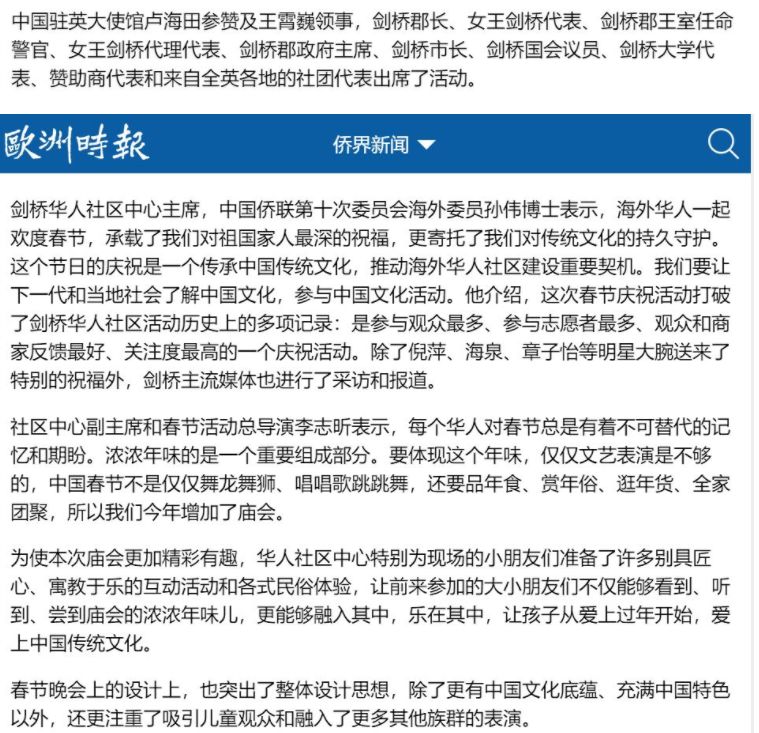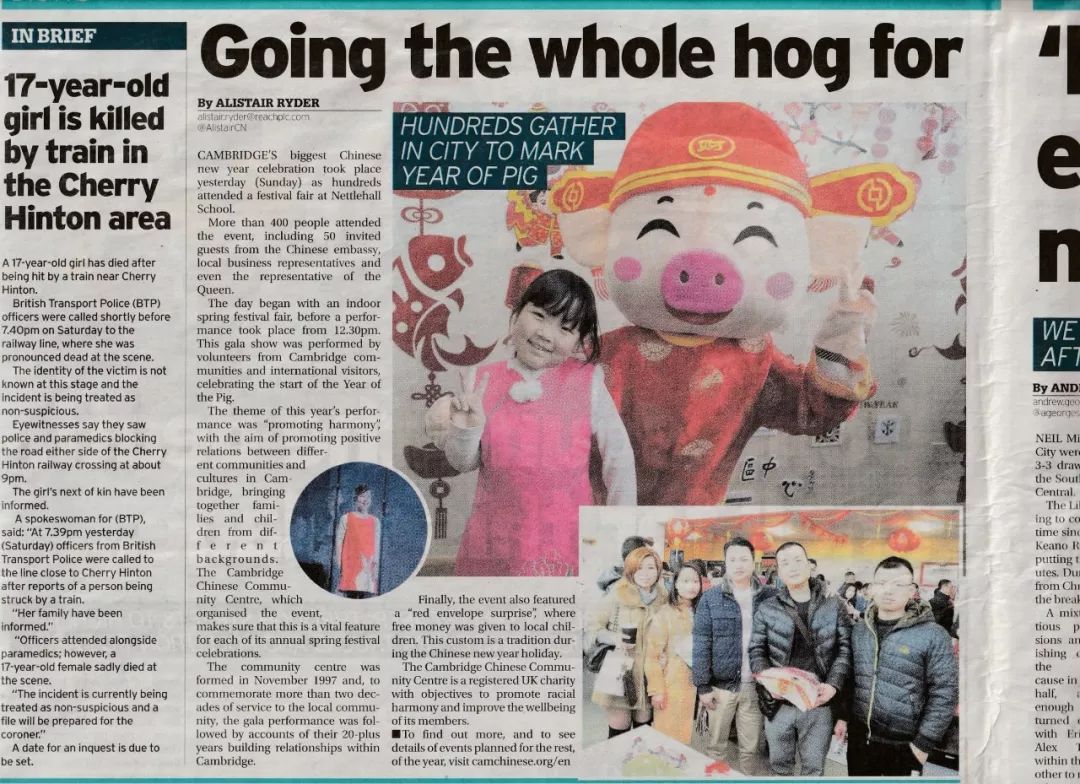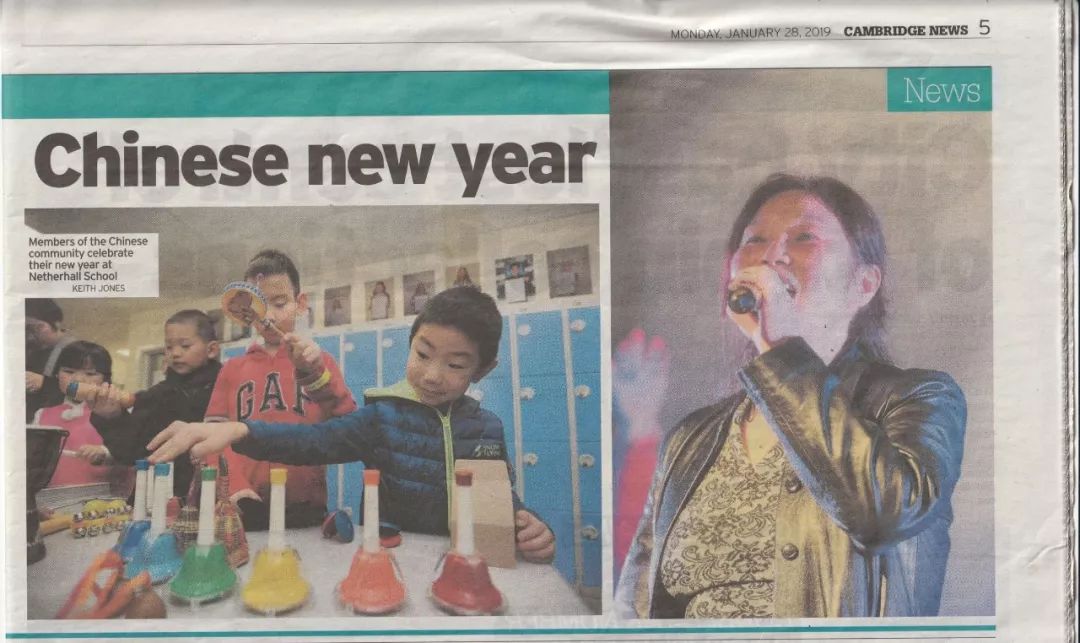 Reports from media
6.2 Mid-Autumn Celebrations
We had our 2018 Mid-autumn celebration in Milton Country Park by having a family BBQ with over 200 participants.
2017 Mid-Autumn celebration was held in Cambridge Parker's Piece. Parker's Piece is in the centre of Cambridge and one of the busiest parks in Cambridge.
2016 Mid-Autumn celebration was held in Willingham house.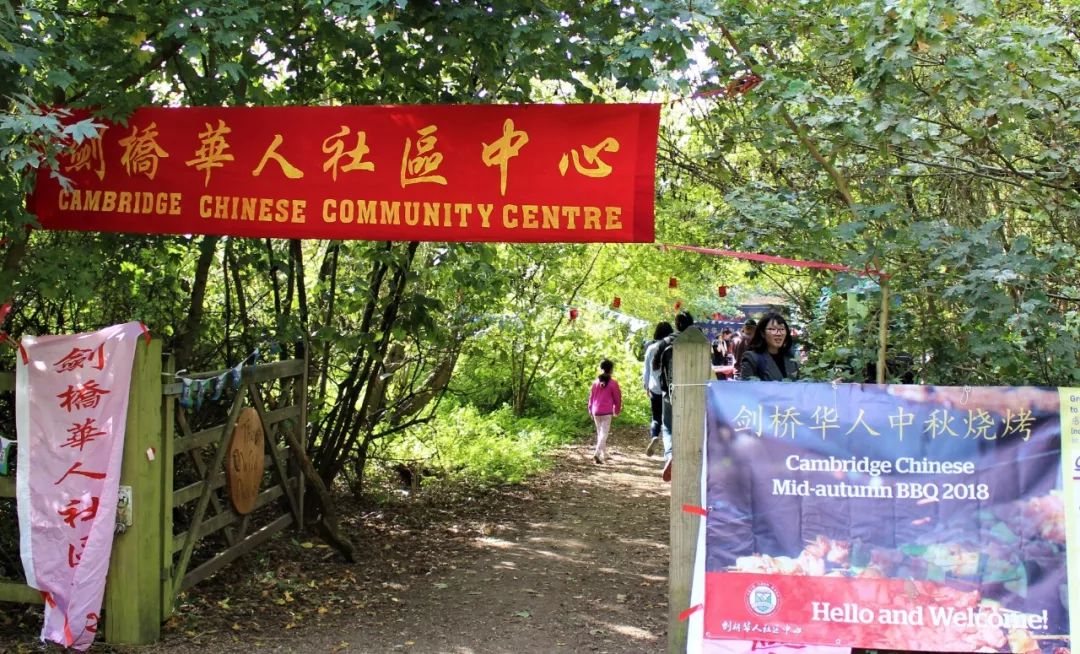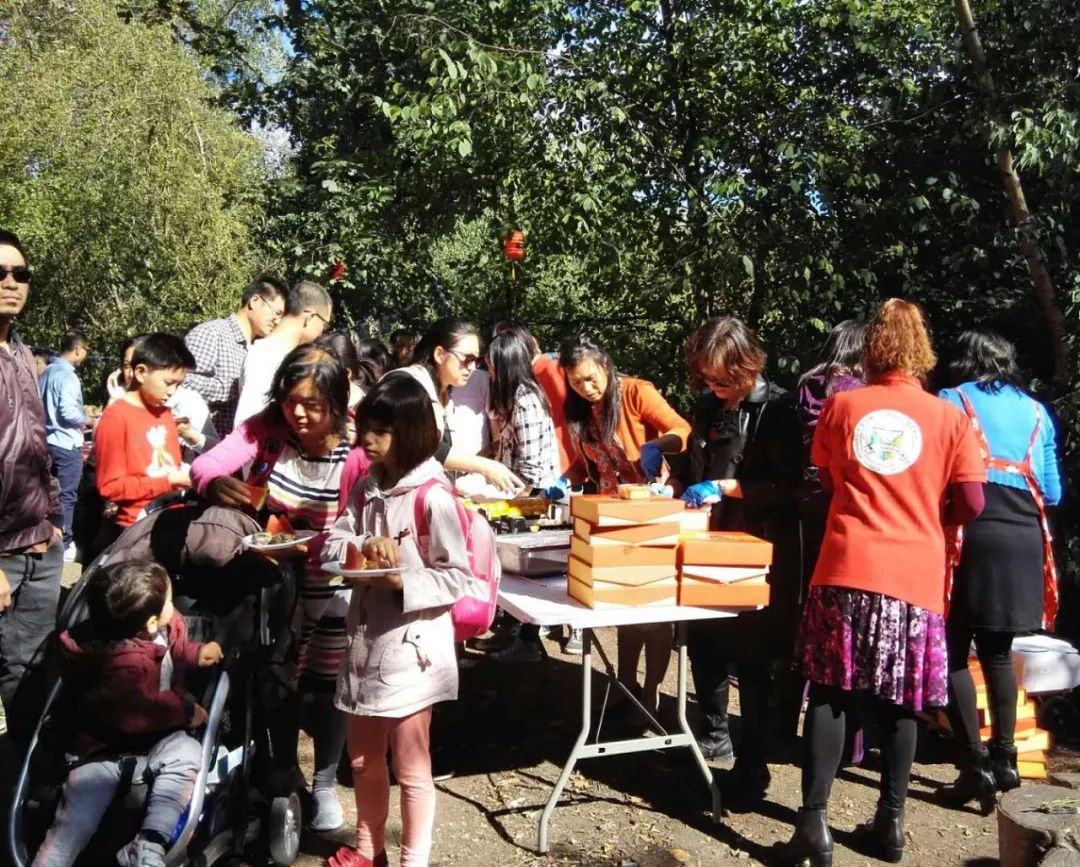 2017 Mid-Autumn celebration was held in Cambridge Parker's Piece. Parker's Piece is in the centre of Cambridge and one of the busiest parks in Cambridge.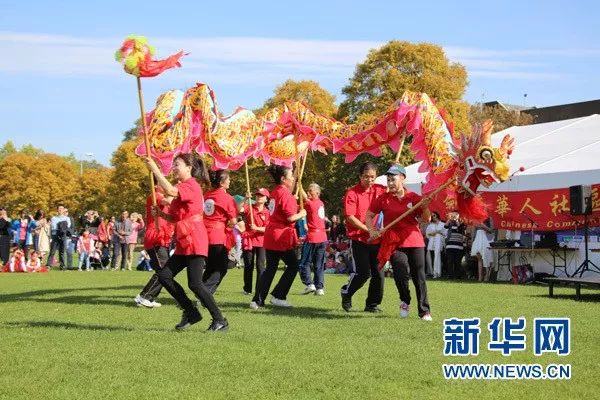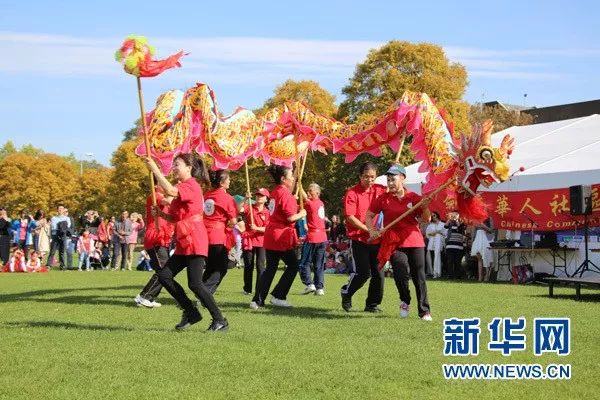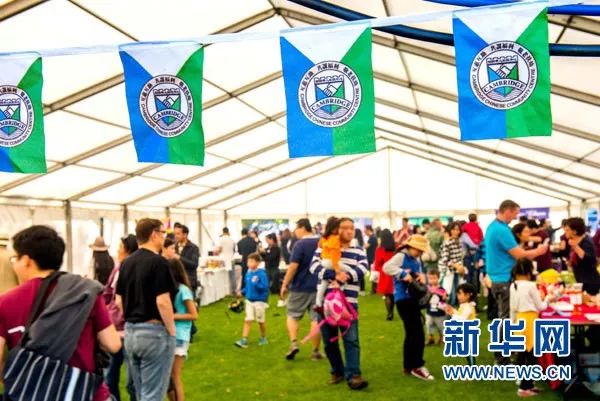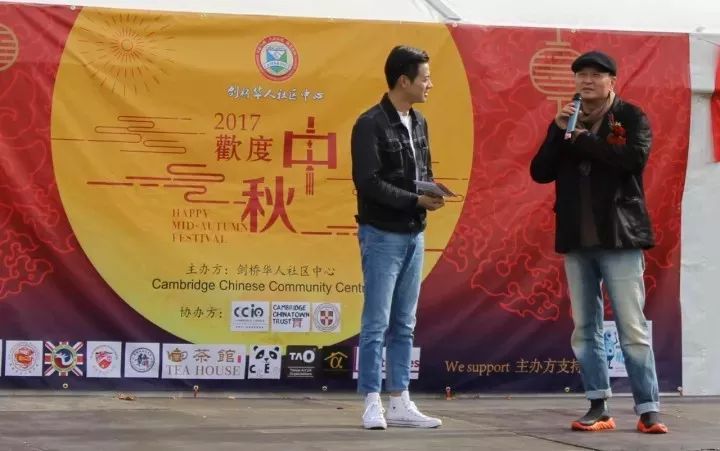 Famous director Yazhou Yang in 2017 Mid-Autumn Festival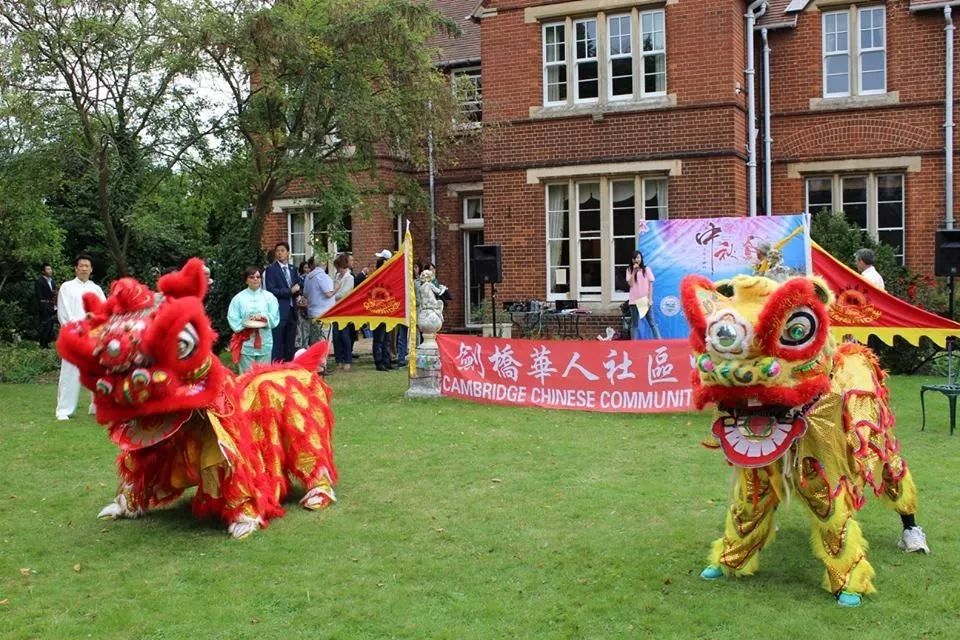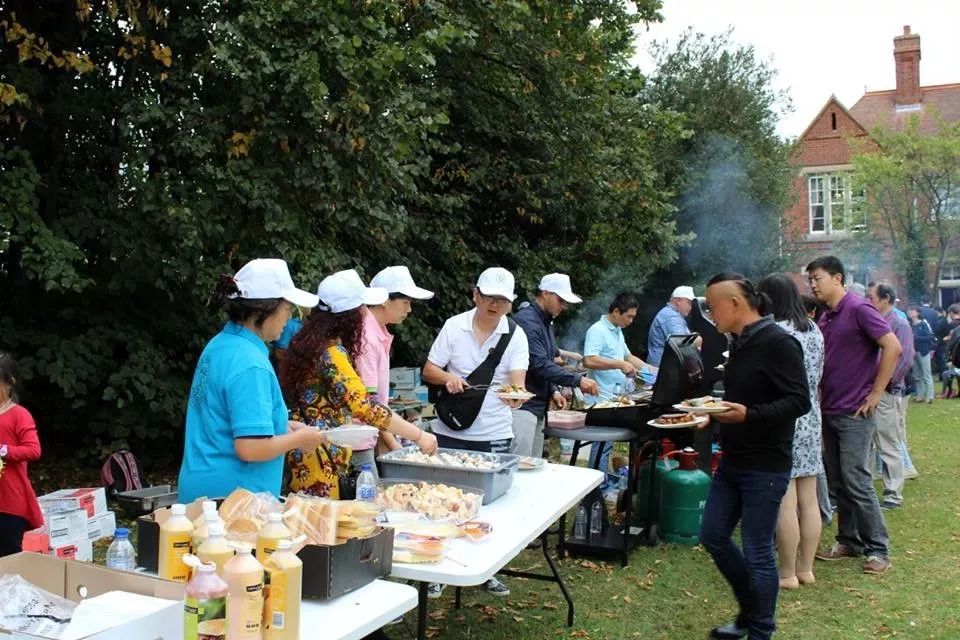 2016 Mid-Autumn Festival in Willingham house
6.3 Dragon Boat Festival
In 2017 we organised the Dragon Boat Festival in Jesus Green and River Cam. Here are the reports from Xinhua News Agent And the local newspapers in Cambridge.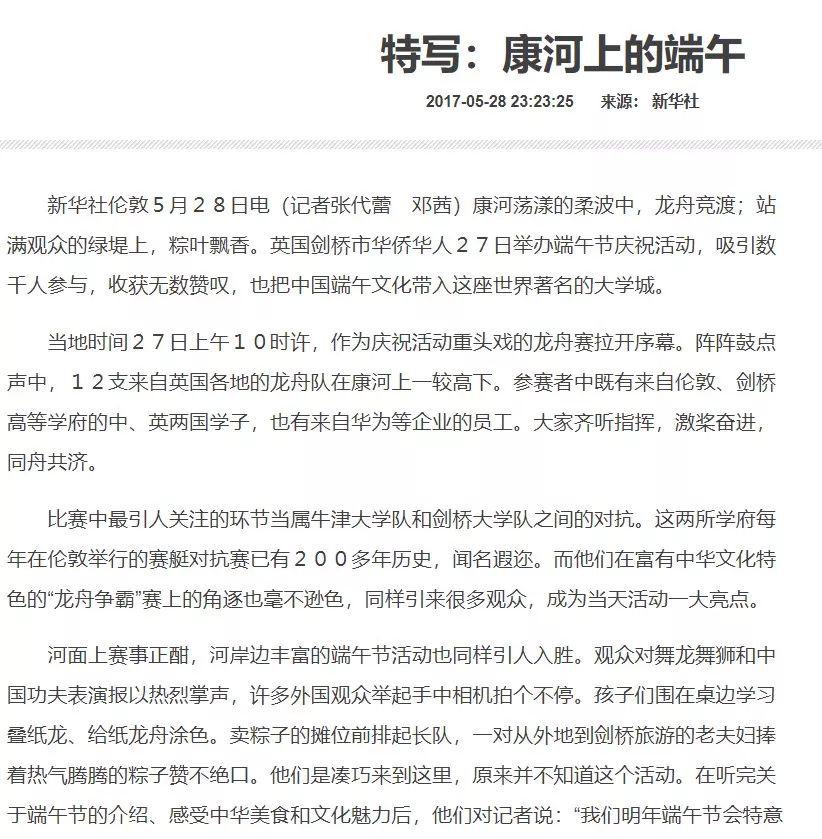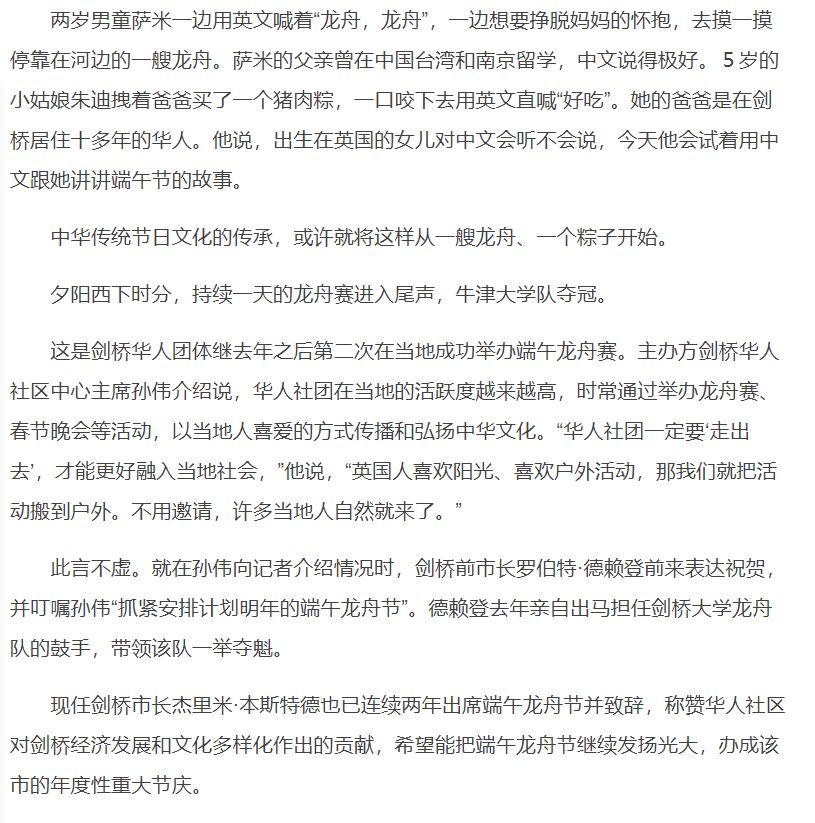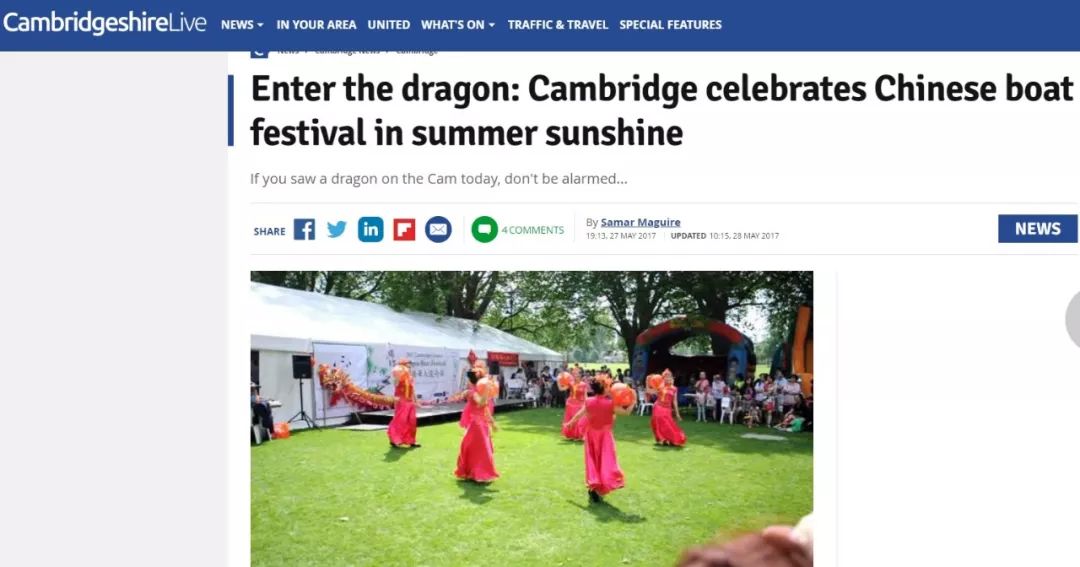 6.4 Christmas Celebrations
We have a Christmas party every year. Many gifts are prepared for every child in the party and the gifts were given by our Santa Terry. We also had many activities for children.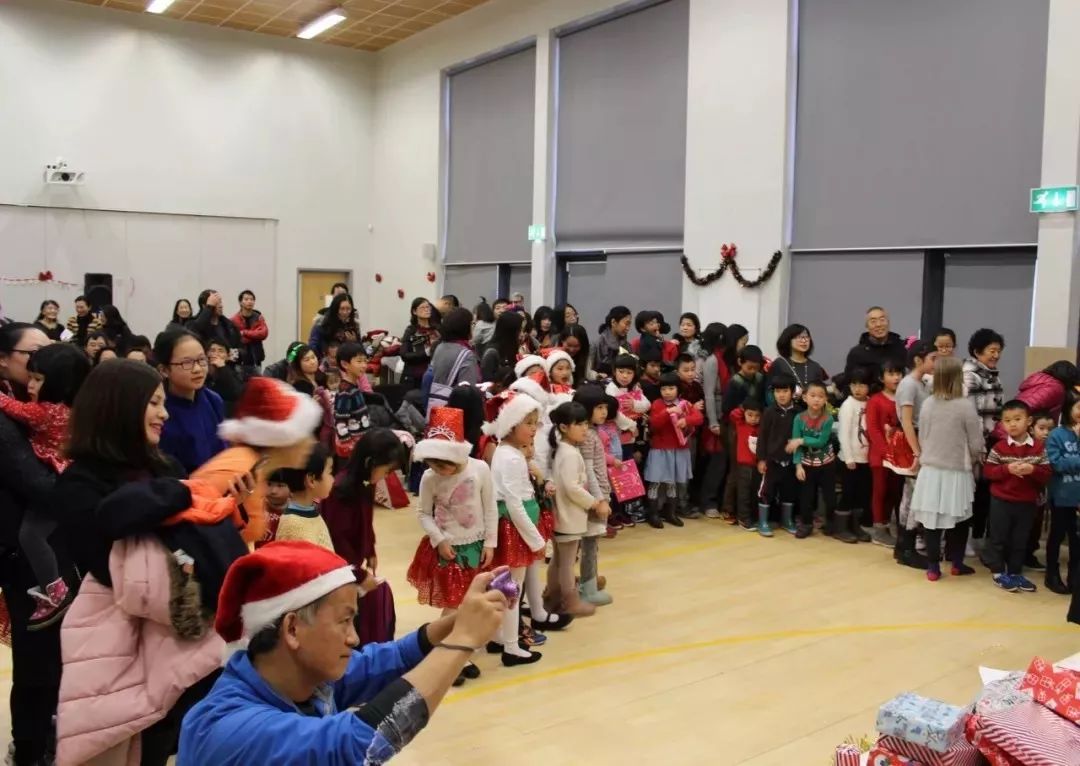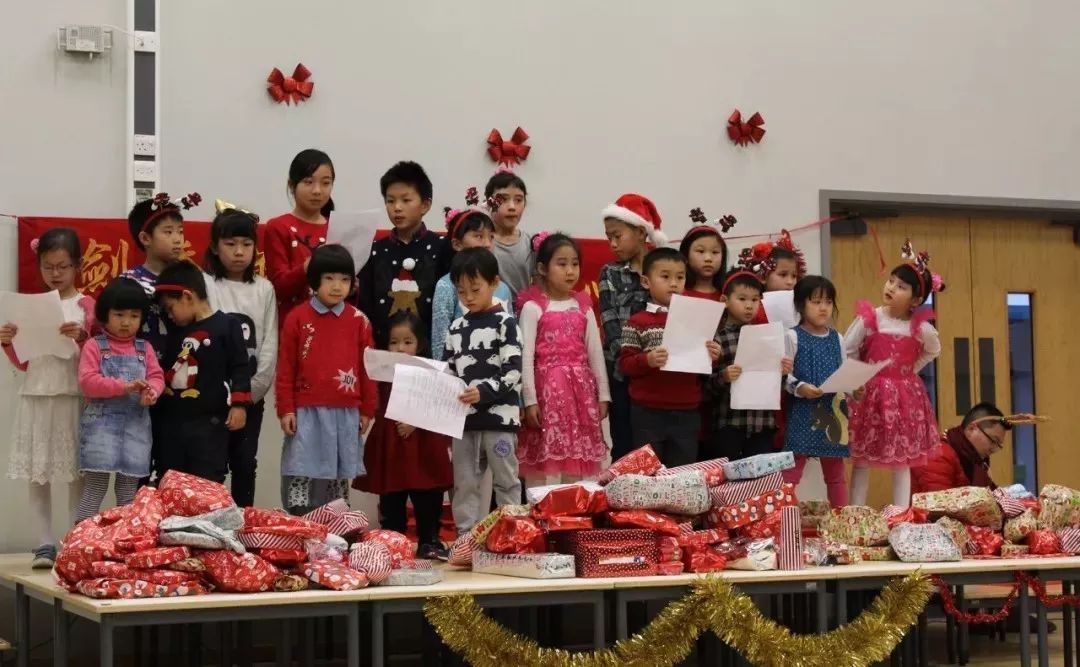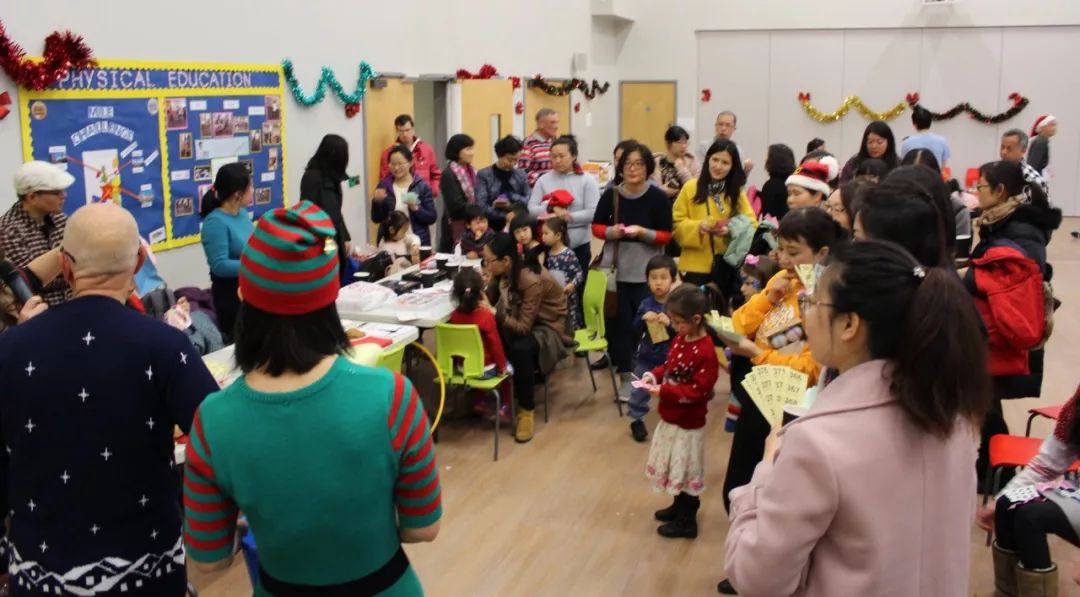 6.5 Large Performances
We have organised the following performances:
 Guqin Masters Concert – Flowing Water & Moving Clouds
 "Embrace China-Charm Hunan"
 Jiangsu Performing Arts Group Puppet Show
 China Jiangsu Wuxi, Song and Dance Troup "The Embroidery Girl"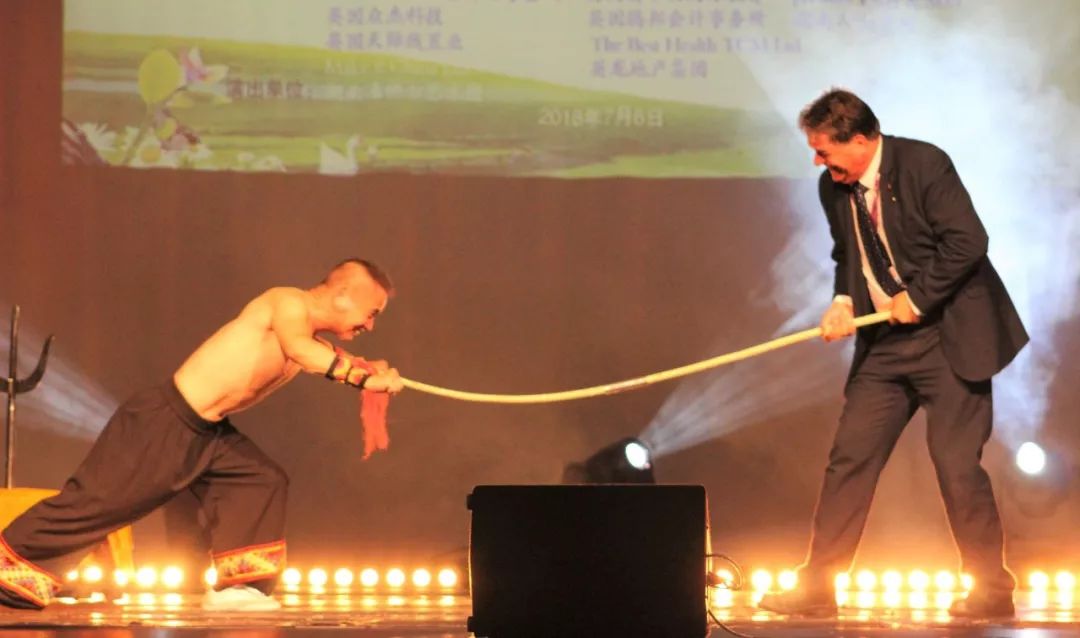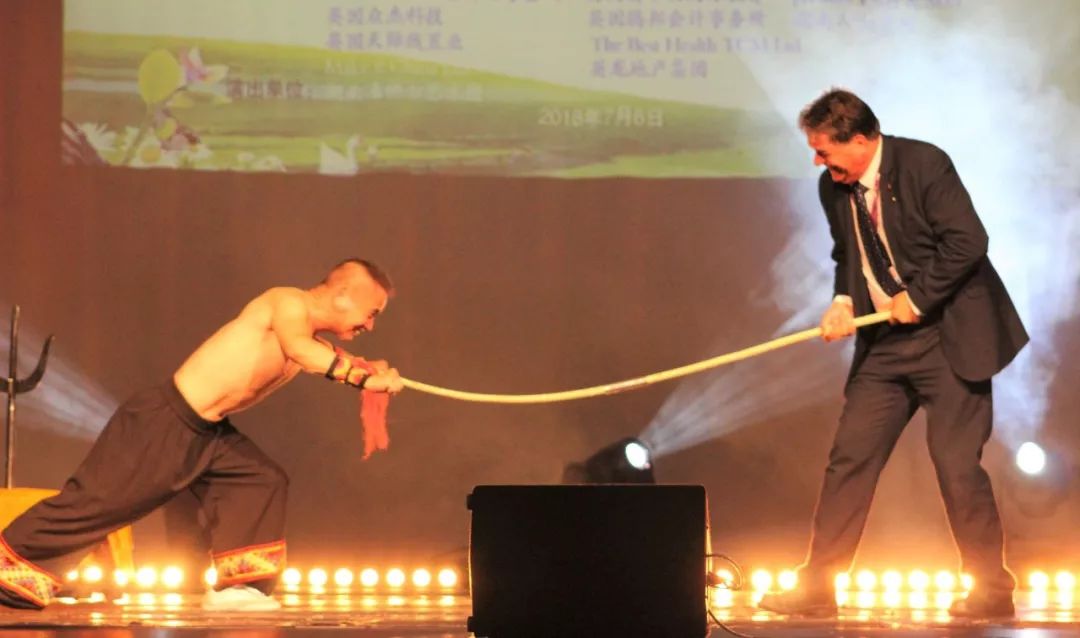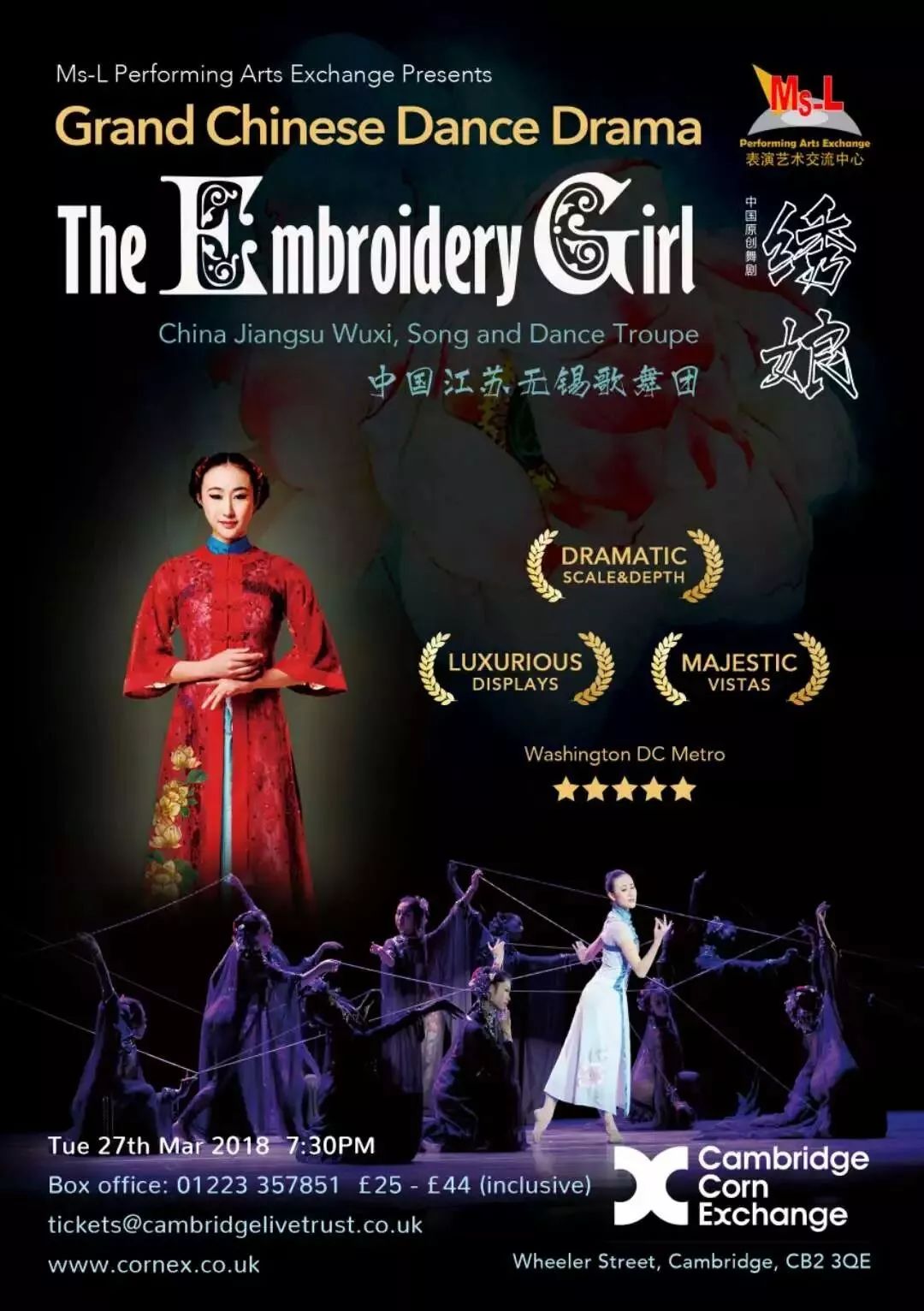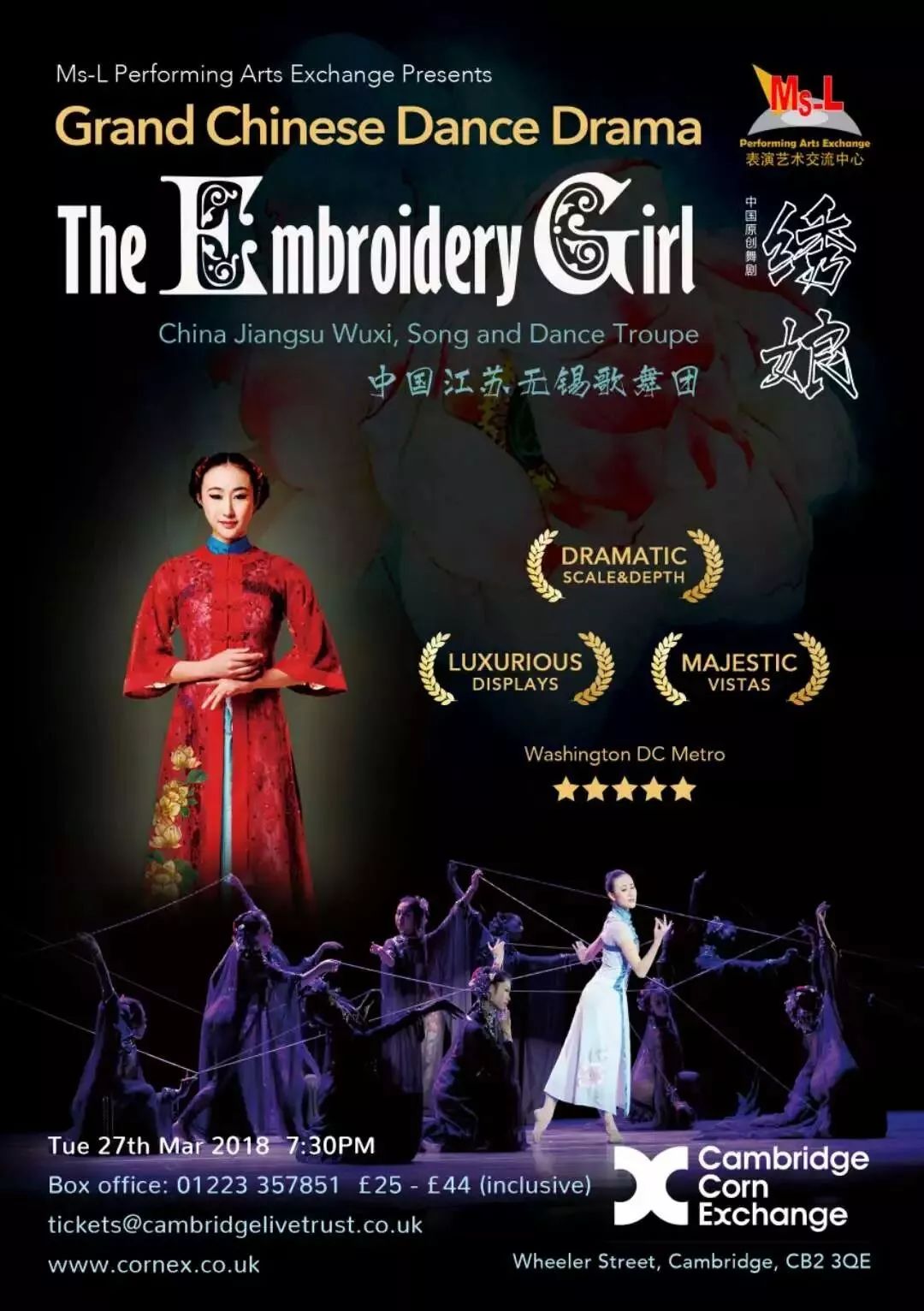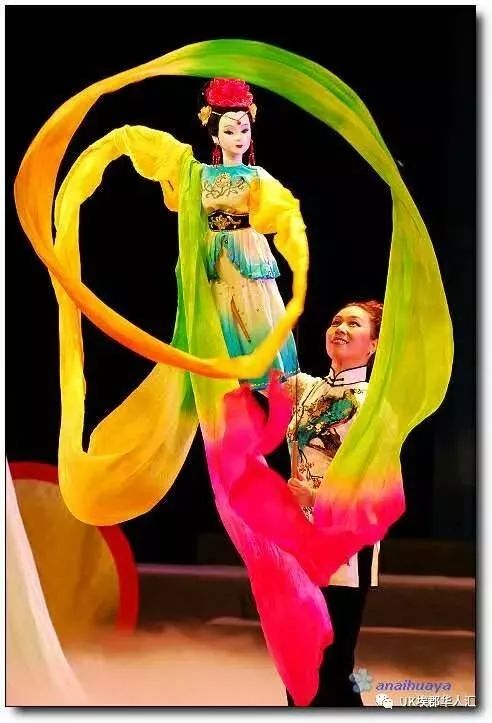 7 Charitable Activities
Although Cambridge Chinese Community Centre is a charity itself, we are also actively involved in other charitable activities. In our outdoor events, we've also raised money for other charities. For example, in our 2017 dragon boat event, all incomes from children's slide, trampoline, and football were all given to a charity. During Christmas period some of our volunteers also went to a local elderly nursing home to perform Chinese dance specially for the elders. Our volunteers also went to the parks several times to pick up litter. We also brought Chinese culture to other communities in Cambridge and the UK.
We have donated 1000 pounds to the families of the fallen firefighters in Tianjin explosion; 1,000 pounds to the Birmingham car crash family; more than 2,000 pounds to the family of a sudden death of a Cambridge Chinese student, etc.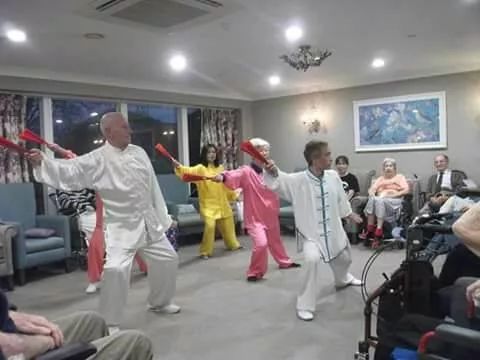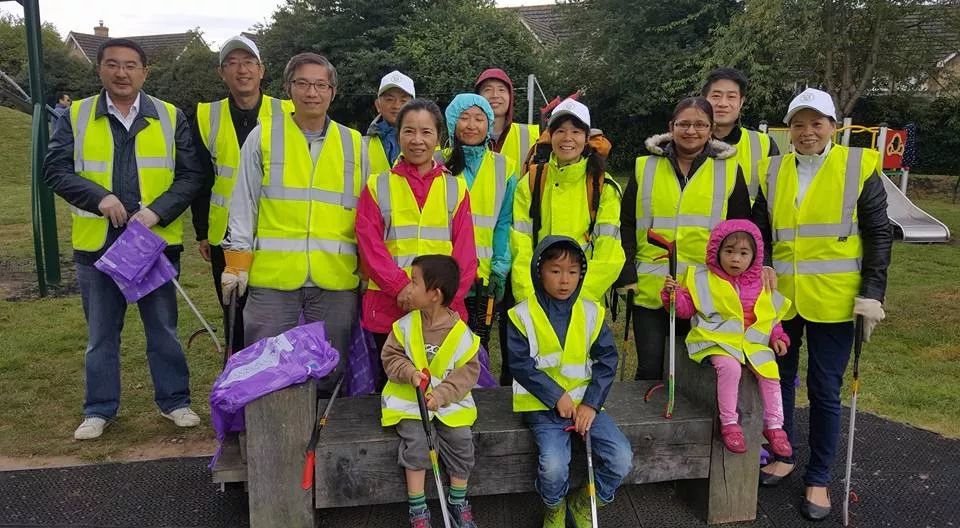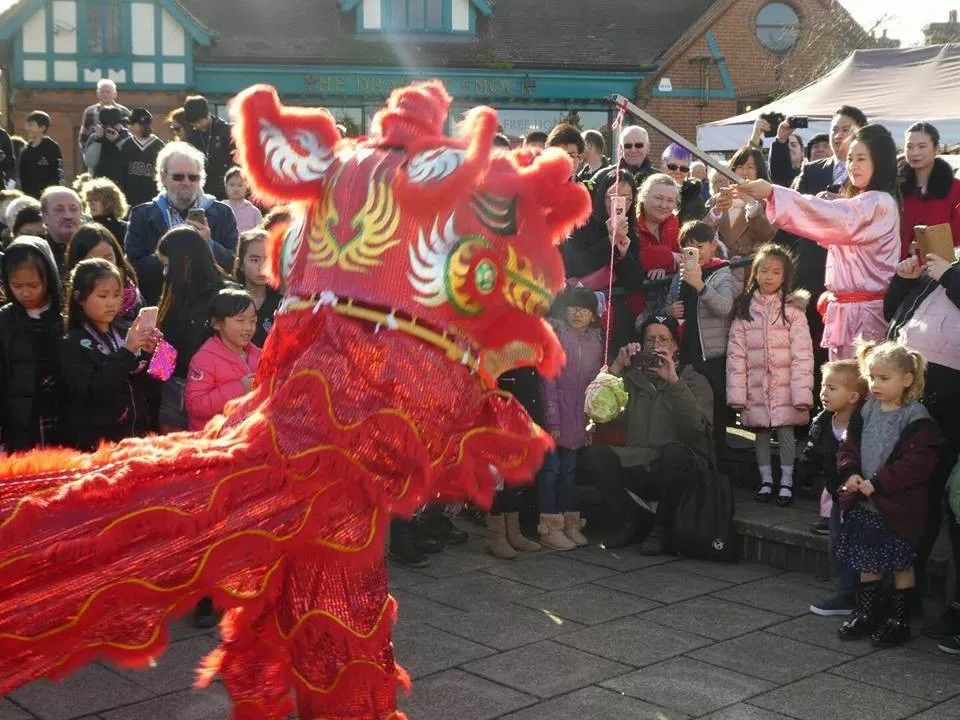 Above is a brief summary of our activities. I feel that the summary is very incomplete in reflecting the great efforts and sacrifices of the organisers behind each event. We could not mention all of the work and the people behind the scenes. For example, the Centre has done a lot of works in promoting Cambridge, connecting people, enterprises and governments of China and Britain, and promoting the Sino-British friendship, economic development and cultural exchanges between the two countries. Many Chinese delegations were invited and received to visit Cambridge, and the British delegation was also organised to visit China.
I know that there are a lot of people who are more capable than me in doing the job. I want to play the role of throwing bricks to lead jade and lay some foundation for the continuing development of the Centre. Here I specifically call on more people to come forward, make sacrifices, do something for the community, build a better community, help and unite more Chinese, and carry out more activities.
June 23, 2019
Dr Wei Sun